Four Stones Sit in Waikiki. Their Story? Unknown to Most Who Pass By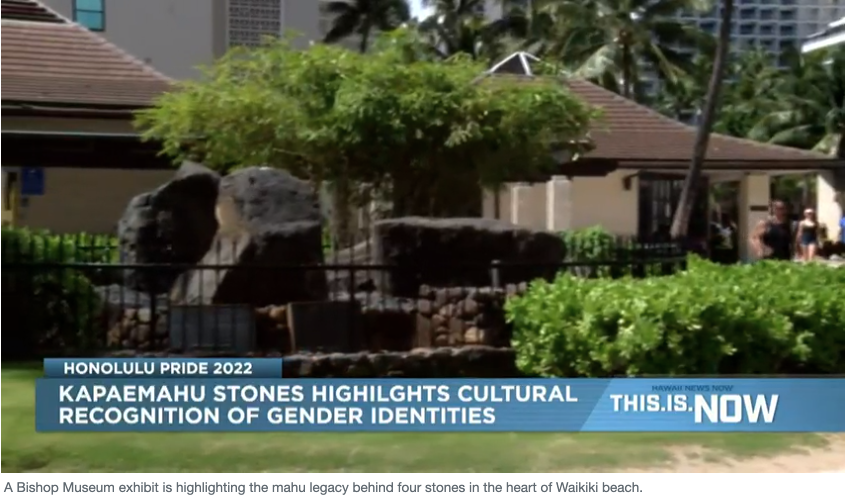 HONOLULU (HawaiiNewsNow) – On the side of Kuhio Avenue in Waikiki, four stones sit behind a black fence.
Thousands of people pass them every day.
"But those people, very few of them know the true story about what the stones represent," Bishop Museum Historian and Archives Curator DeSoto Brown said.
"They are called the healer stones of Kapaemahu."
Legend says, four ancient healers came to Hawaii sometime around the year 1500.
"They were māhū. They were what we would call today transgendered, perhaps. They brought to the Hawaiian islands with them healing knowledge that they had and each of the four had specialized healing knowledge," Brown said.
They requested four large stones be moved from Kaimuki to Waikiki.
"The four healers imbued their powers into the stones and then they vanished. Those stones are still present today in Waikīkī," Brown said.
The stones have been documented throughout recent history sitting on the property of Archibald Cleghorn, who outlines their protection in his will.
In 1941, they were buried under a bowling alley that was torn down 21 years later.
They were moved a few times more until resting at their current location next to HPD's Waikiki substation.